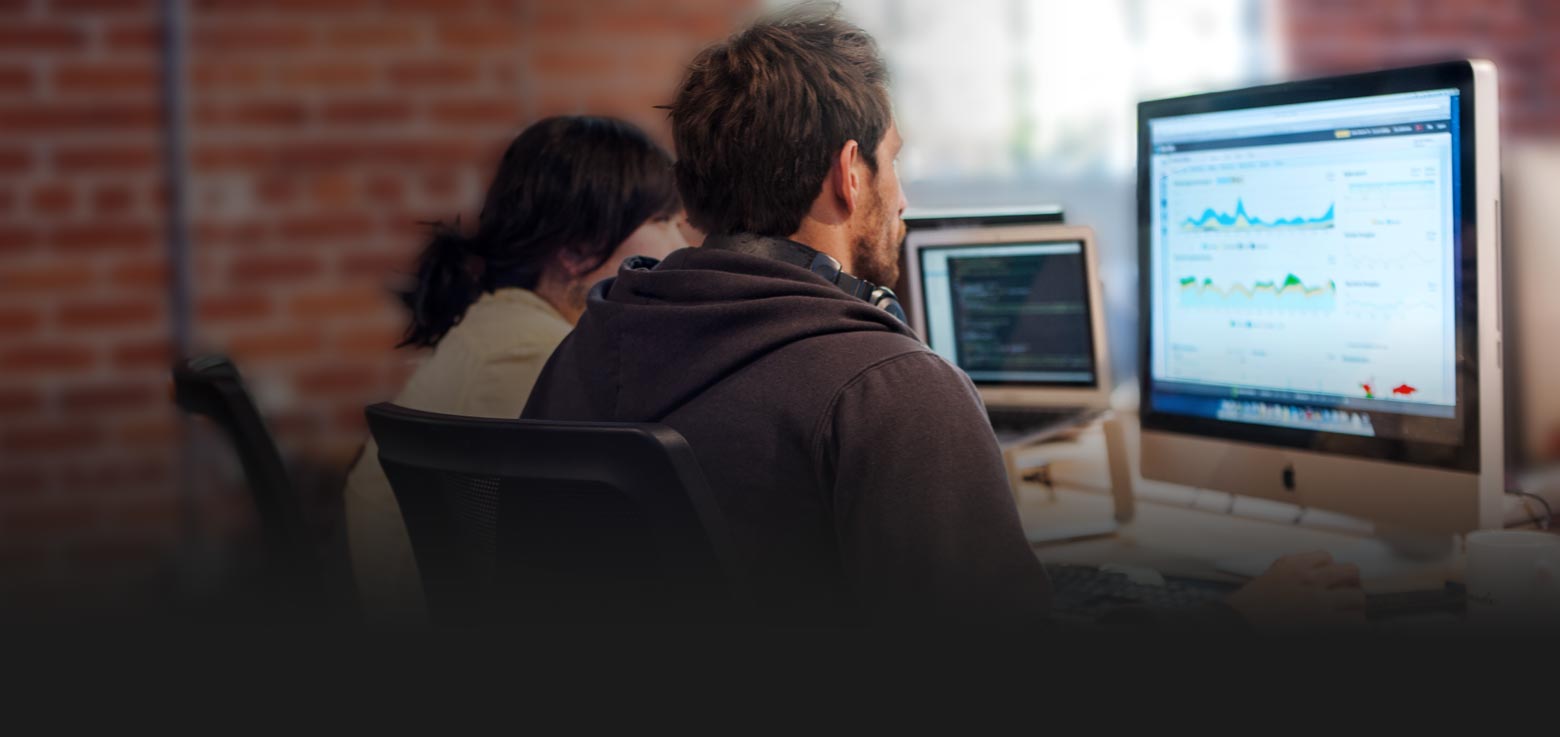 For all you freelancers out there I wanted to weigh in on the necessity of leveraging web technology to help run business. There are so many facets to any business, freelancing included, and unfortunately designers like myself don't have many of these revealed very thoroughly to us during our formal education. So I want to share how I've filled in my own gaps on a few different fronts, namely these: project management, accounting, and customer relationship management. I've also come up short a bit on some more fluffy topics: color palettes – particularly generating them and making informed decisions – and also production technology outside the world of Adobe.
$20/month. While everything else on this list is in some way free, this is listed first because I believe it is the key to the kingdom that is successful freelancing. As such, I simply have no problem paying for a service that is exceptional and also makes me a rockstar one-man shop. Nothing else on the market compares to Basecamp, especially for the one-man design business. Don't screw around with Asana – it is crap. Insightly will make you cry, and Trello is more of an agile environment for software production – not optimal for the freelance designer. Blossom.io is an intriguing alternative to Basecamp but its not quite there in the functionality department, yet.
Using Basecamp to manage your projects not only benefits your customers, but it goes a long way in legitimizing your freelance business as an entity worthy of doing business with – not surprisingly this is one of the biggest obstacles to the freelancer and $240/yr will pay itself back to you a hundredfold.
Create to-dos for yourself or members of the client's staff, host discussions on a variety of subjects, schedule meetings and follow-ups, collaborate on content development via text documents and keep everyone up to date via email without really having to do anything. File sharing is also a major strength and you or your customers can easily attach a file to a discussion or to-do. This really shines during initial design pitches. Need to reschedule a meeting? Just drag it to a new date on the calendar. This just scratches the surface. The interface is simple and intuitive for communication and recedes into the background, as every interface should and printing is handled very well considering all the advanced HTML5 and Ruby goodies running under the hood.
Not everyone can be good at project management but us freelancers don't have an option. Even if we aren't good at it innately that doesn't relieve us of our duty to provide it to the customers who spend their hard-earned money with us. Basecamp can fill in these gaps. Without it, projects both small or large and long or short in duration can slowly move you out of the driver seat because they begin to lack structure. Staying fully in control of a project from wire to wire to fulfill the contracted objective underlies everything.
Remember, as pure as their intentions may be, without solid project management your first customers may unwittingly, at some point, attempt to sabotage a project for the sake of just getting it done – especially one with a long production timeline. Enforcing process to reinforce your design machinations and making it a firm foundation for the project will keep you in control and your customers relaxed, comfortable and trusting of your expertise. It's their money but they've trusted you with it – act like you deserve that trust!
You can take Basecamp for a free 60 day spin and see for yourself.
Basecamp
Totally free, 100%. I use Wave for a number of reasons, the first of which is that it was and still remains a completely free service. They do have a few paid services within for things like payroll and accepting payments but those are optional. They get away with this by offering a novel take on advertisements – there's a special section of the app for 'business savings' that are only relevant to running a business and actually is a great way to save. For example, I now use Moo for all my design-oriented printing needs and I only stumbled across them because of Wave.
Wave does a really good job of adjusting to how you run your business. Let's take the topic of invoicing – I have fixed rate projects that are not recurring (website development, logo design, etc.) and also yearly hosting that recurs on a 365 day schedule. With Wave, I can easily issue invoices independently or schedule them to recur so my billing practices are completely transparent and my customers are getting exactly what they pay for in a very structured format.
You can create your own inventory of products or services to make invoicing and expense tracking a breeze. I have a 'Basecamp' product in my own version of Wave that I must constantly track because it is a monthly expense – Wave makes this so easy.
What about end-of-year reports and the tax man? Once you have Wave operating parallel with your business you can easily kick out essential reports like balance sheets, general ledgers, aged receivables and payables, profit/loss, and much more. This year I literally kicked out all the reports my accountant needed in a few minutes and my taxes were done in no time at all.
The more you use it, the easier running your freelance business is and the more time you can spend building kick-ass designs!
Wave Accounting
Free Download. One of the primary design decisions you'll make for a project is the color palette. Everything flows from that, even typography and how it appears in the context of the color spectrum. Especially if its a completely new brand with nothing to go off of, how do you decide where to start? I began to find that much of my inspiration came from things I saw out and about in the world. Pictures I would see, art I would run across.
The Adobe Kuler app is amazing because now I can just take a picture of something I see and it very intelligently generates a color palette based off of it. I can then email that to myself or share it with a client for feedback in literally seconds. There's not much more to explain, download the free app and start using it already!
Adobe Kuler for iOS
Free basic plan. Customer relations is everything. Without an established name or shallow work backlog its very hard to get someone to trust you enough to give you a chance in the first place. So how do I get started? That's where CRM comes into play. A CRM software – customer relationship management – helps relieve the pressure of this by helping the most bankable part of your freelance business, which is you, shine into the forefront. The more you use a CRM to maintain the dialogue with people, the more they will get to know you and the more willing they will be to give you a chance.
Highrise is a sister product of Basecamp and the design interface and workflow is similar. I use it as a repository for all the current customers I have as well as the customers that I WANT to work with. It is structured in this way: contacts, tasks, cases, deals, and notes. Most of those are self-explanatory but I'll draw attention to cases and deals.
Cases let you package the entire dialogue you have had (or are having) with a prospective customer, documenting the very first email you sent/received clear to the signing of a contract and everything in between. This is important because the process can play out over several months – remembering what you said and when you said it is a legitimizing element to your prospective customer.
Deals not only keep track of your financials – which ultimately can be verified in Wave – but it makes sure that the financial dialogue you inevitably will have remains cordial, honest, and transparent. It has helped tremendously for me in developing my own sales approach as well as evaluating internally my own billing practices.
Finally, following up is the key overtone in a CRM. Never forget a meeting, never forget to email or call. These are all ingredients in business development. Freelancers don't have this in their blood by default, but using a CRM can fill in the gaps just like Basecamp does. The free version of Highrise so far has been sufficient for my needs. I only take on around 5 projects per year and so I have no need of their Basic paid plan. If you do a high volume of work you may very well need to cough up some dough in order to keep things firing on all cylinders.
An alternative to Highrise that is technically more bang for your buck is called Pipeline deals – its a more robust CRM than Highrise, but is geared a bit toward facilitating a competitive sales department. Evaluate either and see what best suits your style. I recommend Highrise because Pipeline is simply overkill for me personally, but no matter what you need to be using a CRM.
Highrise
Free up to 15GB. Many times a project requires your clients to share files, sometimes gigabytes worth of pictures and documents. Taking advantage of free cloud storage is a way to give them an upload/FTP functionary. I prefer Google Drive simply because I like the Google ecosystem and its more bang for your buck than Dropbox and Box.
I often must work on a project from multiple workstations – be it my desktop or laptop – and passing files between them or via email is frankly nonsense. Instead I've just started saving everything directly to my Google Drive folder. So InDesign packages, photoshop files, illustrator artwork and just about everything else seamlessly stays updated, accessible and redundant.
Recently I just launched this very website – there are a ton of portfolio files that exist here and storing their hierarchy in Google Drive while refining them into production quality turned what could have been a logistical nightmare into an absolute breeze.
Google Drive
Freelancers like myself have to wear many hats and we can't simply be decent, we must be excellent at all these roles. They rely on and play off each other. If I'm bad at CRM then I probably won't have much commission work to do in the first place. If I am a crappy numbers person it distracts from the customer projects I should be working on instead and keeps me from being able to pay myself. What if I'm not a very good project manager? Then my customers probably won't be very happy and certainly won't recommend me for future work.
The point of this article is to use technology to fill in the gaps you have. Nobody is perfect but there's no reason to try to manually do everything yourself. Take advantage of technology but don't go too overboard, keep your expenses low, and remember that you run a business and there's more to it than just being skillful and creative.
Good luck and happy freelancing! Let me know if you have any suggestions on this topic.